2013 427 Copo Camaro -
$119,999
Listed By
Corvettenerd101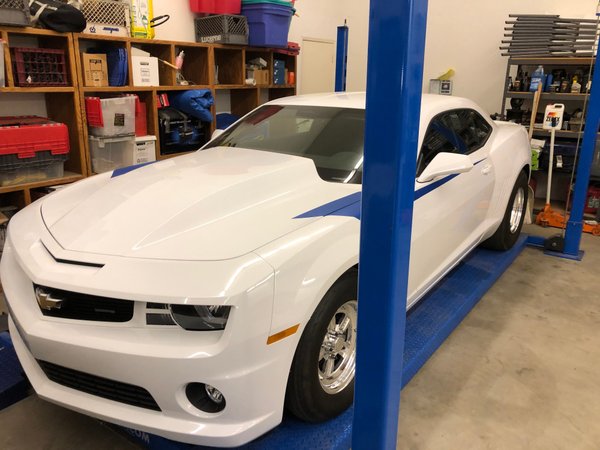 Private Seller - Corvettenerd101
FRESNO, CA
Description
COPO stands for Central Office Production Order and was originally used by dealers in the 1960s to build Camaro models not otherwise available. Details for the 2013 Copo include a "heritage" grille, new exterior graphics choices, a revised interior package with custom carpet, a dedicated racing wiring harness, revised front springs and a transmission cooler integrated with the radiator.Engine choices include a 350-cubic-inch V8 rated at 325 horsepower; a 396-cubic-inch V8 rated at 375 hp and a range-topping 427-cubic-inch V8 rated at 425 hp. As standard, all engines benefit from a high-feature fuel-injection system with a new Holley HP EFI electronic control unit taking care of the engine management. This Copo comes stock with the range topping 427 which actually produces over 700 horsepower stock from the factory.
Payment Details
Accepted Payment Methods
Cash
Seller Notes
This car has never seen a drag strip, its main voyage was a trip around my block. The car has sat since and I fire it up and let it run once a week.
About The Seller
PRIVATE SELLER
Corvettenerd101
Member Since June 2020
Honor Payments
Lifetime: 0
Last 12 months: 0
Learn More
No Achievements Yet