1993 Excalibur Limited -
$6,500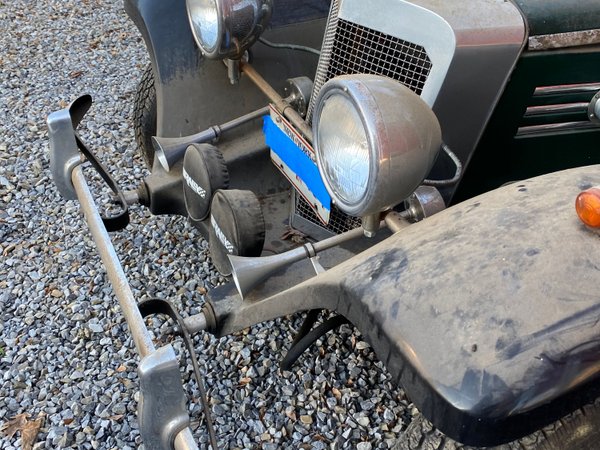 Private Seller - grimwest
NESCONSET, NY
Updates From Seller
I made a typo, car has been sitting untouched since 1999 which is 21 years, not 11 years as originally noted. Above Added: Mon December 28, 2020, 4:46 pm PST
Description
Barn Find 
Just came across this Excalibur kit car. 
Built with all Ford Mustang parts. Parked in a barn in 1999 and left untouched. It was immaculate when left. There is 11 years of dust and grim on the interior and exterior. The motor looks like a Ford 351 with a Edelbrock four barrel intake and looks like a polished Rochester Carb. MSD Distributer and 6AL. Air conditioning, rack and pinion, Ford 9" rear, front disc and rear drum brakes. The car is all there. 
This first $6,500 takes the car. A great winter project. Look at the pictures, there are a few of what the car looked like when it was originally put away. 
Clean registration. 

Thank you..! 

Payment Details
Accepted Payment Methods
Paypal
About The Seller
PRIVATE SELLER
grimwest
Member Since January 2003
Honor Payments
Lifetime: 2
Last 12 months: 0
Learn More
More From This Seller
$100

NESCONSET, NY