1962 Chevrolet Bel Air -
$8,900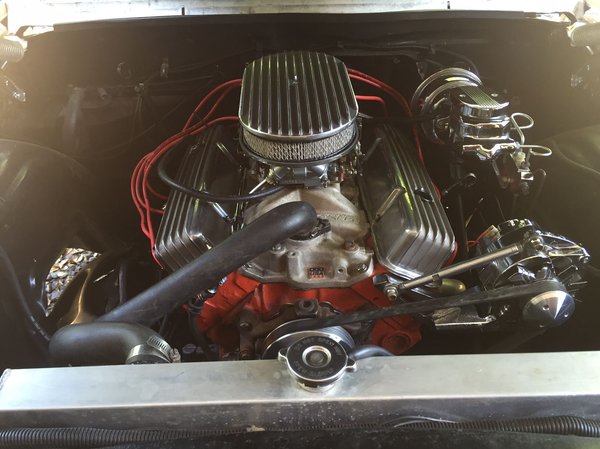 Private Seller - pavlikrealty
Coconut Creek, FL
Description
Your gain is my loss. After 3 years I must move on and sell my ride. I had the GM 882 heads resurfaced in March of 2016. Also installed new Edelbrock intake, and Edelbrock 1405 Performer Series 600 CFM Carb with manual choke. Also added new MSD Ignition System Digital 6 Al, MSD Pro-Billet Distributor, and MSD Street Fire Coil.
Vehicle has new A/C Delco plugs, Taylor wires, battery, fuel pump, starter, hoses, belts, thermostat, radiator and fan. Also equipped with headers with dual exhaust. Bosch Gauges. New seats and carpet. Engine is 350/300 #3970014. Tranny is a GM 700 R4 4 speed automatic with overdrive. Disc brakes up front, drums in the rear. Insured with Hagerty Insurance at $253.00 per year.
Payment Details
Trades
Accepted:
Vehicle or Motorcycle
Accepted Payment Methods
Cash
Seller Notes
This vehicle was rarely used and only taken to local car shows.
About The Seller
PRIVATE SELLER
pavlikrealty
Member Since August 2010
CONTACT INFORMATION
Coconut Creek, FL 33073
(954) 605-1409
Honor Payments
Lifetime: 0
Last 12 months: 0
Learn More
No Achievements Yet