Cali Track Roadster/TROG -
$17,500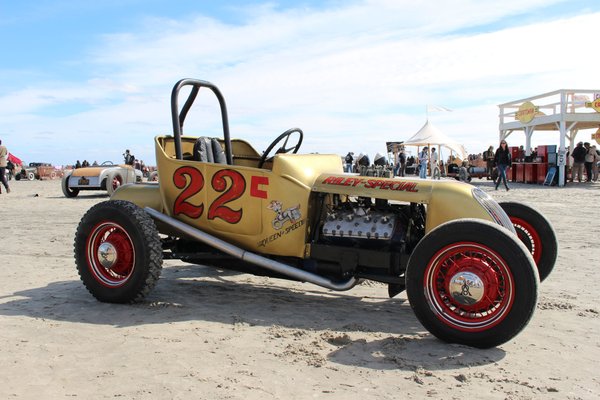 Private Seller - TommyRay65
HUNTERSVILLE, NC
Description
#22 Track T Roadster
This #22 Track T Roadster began life in the late-40s/early-50s as a California dry lakes car with an extremely rare Riley OHV Ford V8. At that time, the car was owned by William Roberts and, most notably, ran the Rosamond Dry Lake at a speed of 149 MPH. In April of 1951, the car was sold to Eugene Kutschier, converted to a track roadster and raced throughout Southern California. The car was then moved to Minnesota in 1953 under the care of part owner Wayne Allison.
After remaining in storage since its last race in the mid-1950s, Dave Norgaarden purchased the car in 1993 and restored it. Following the restoration, Dave sold the car, along with the rare Riley V8, to Jimmy Dobbs. Unfortunately, when Ray Evernham acquired the car in 2015, the rare engine had been removed from the car.
Ray Evernham and his team went through the entire car and equipped it with a 1947 Ford Flathead engine in preparation for the 2015 Race of Gentlemen in Wildwood, NJ.
Payment Details
Accepted Payment Methods
Cash
Seller Notes
Details:
Modified Ford Frame
Buggy Rear Springs
Center Steer
1947 Ford 255 Flathead
Bored 0.040 over
Isky Max 1 cam
Ford Canada Aluminum Heads
Thickston Dual Aluminum Intake
(2) Stromburg 97 Carbs
About The Seller
PRIVATE SELLER
TommyRay65
Member Since July 2020
Honor Payments
Lifetime: 0
Last 12 months: 0
Learn More
No Achievements Yet